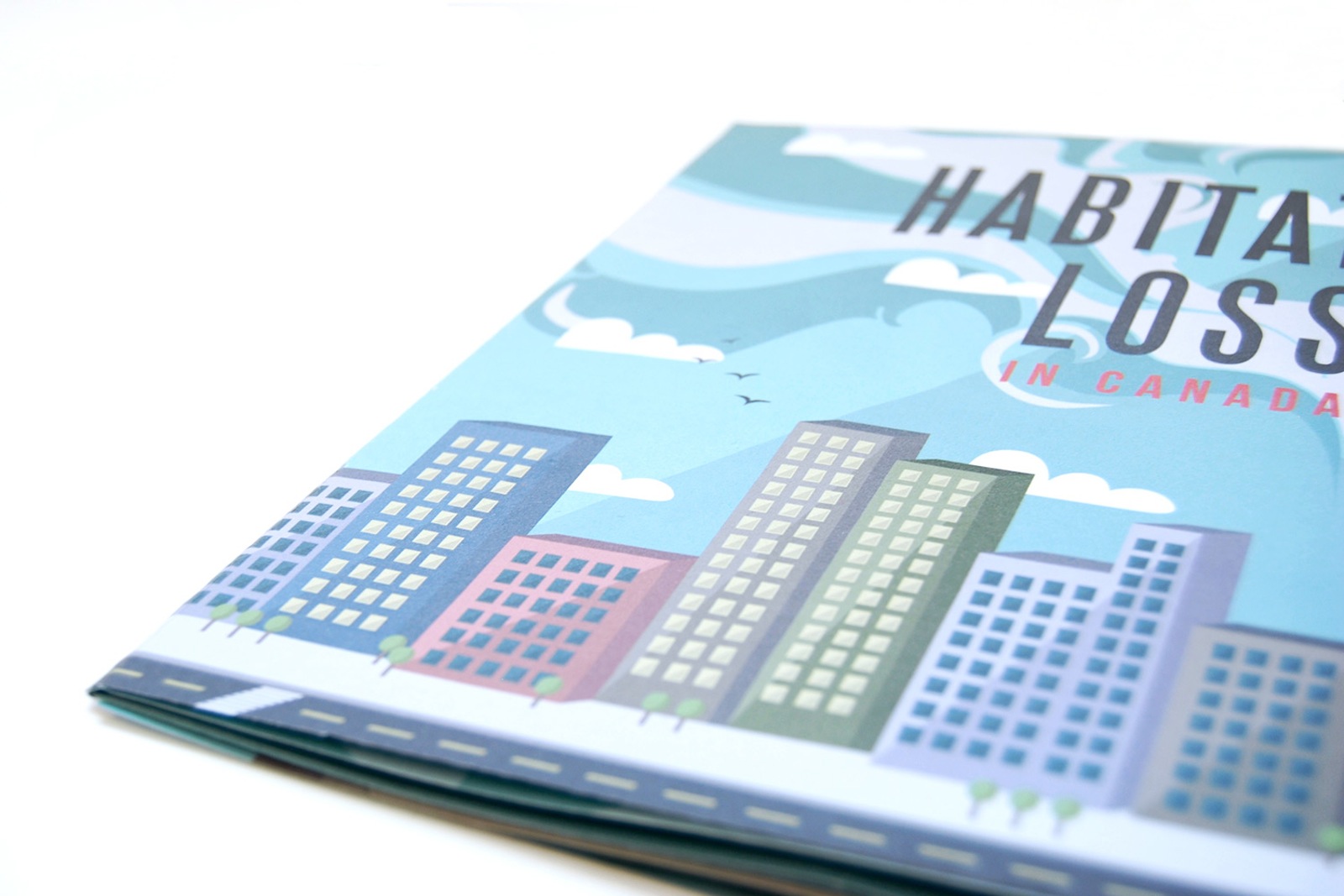 Habitat destruction is identified as the main threat for 85% of species classified as endangered or threatened.
Of the 488 species facing endangerment, 98% are suffering from known threats.
Even worse, it's been estimated that by 2050, a global reduction in species richness will be reduced by 50%, increasing the likelihood of a global extinction. That's in only 35 years!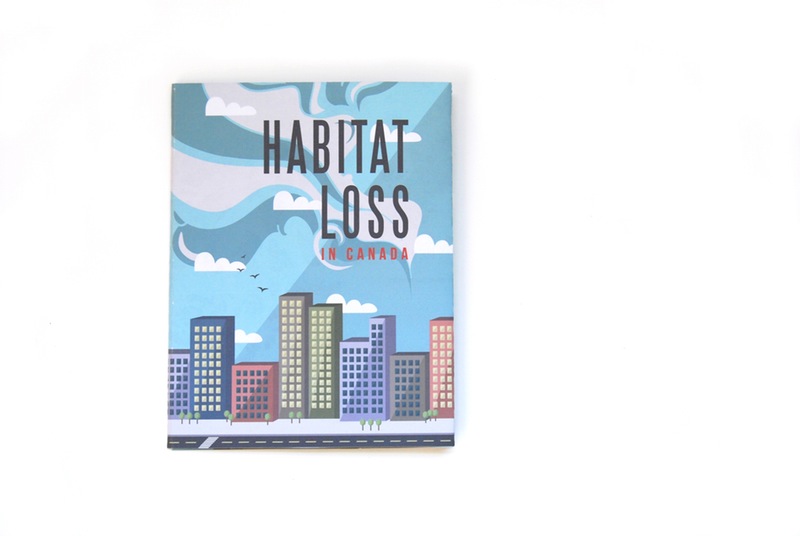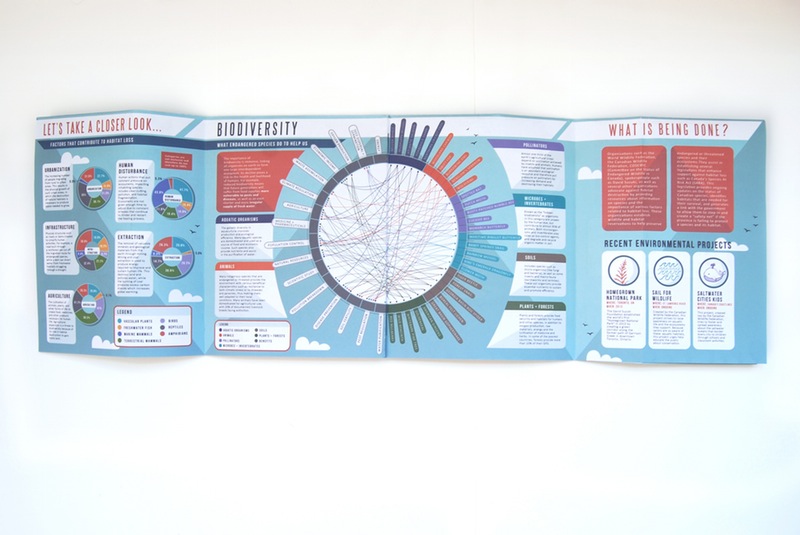 This project advocates awareness for habitat loss in Canada. I was compelled to focus on this topic because it seems to me the spotlight nowadays is more so on climate change and the environment rather than the beings (other than us) that actually live in it.
Throughout the pamphlet, I tried to emphasize how habitat loss affects us too! Many animals facing endangerment are linked to processes we need to sustain ourselves and our growing population.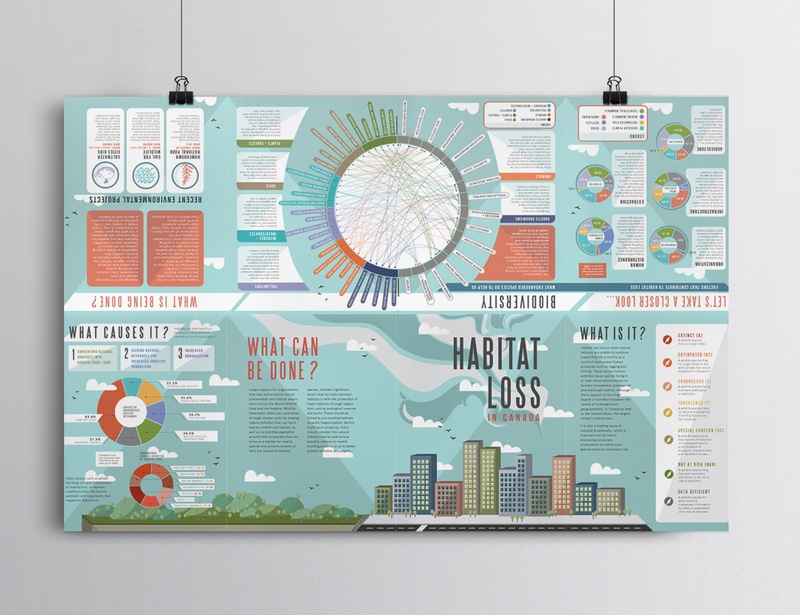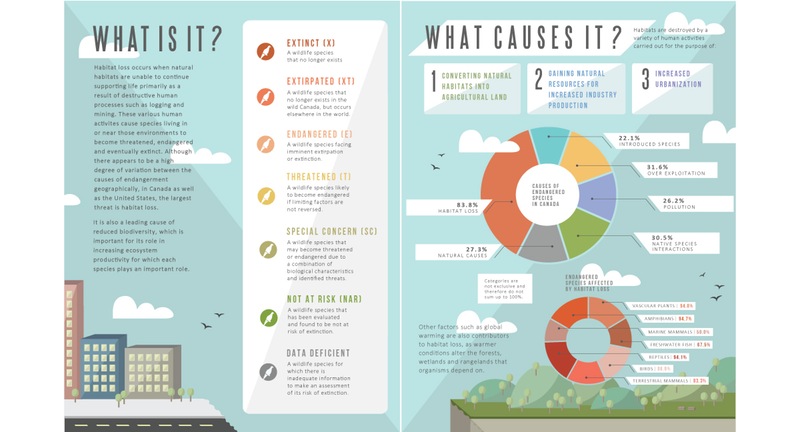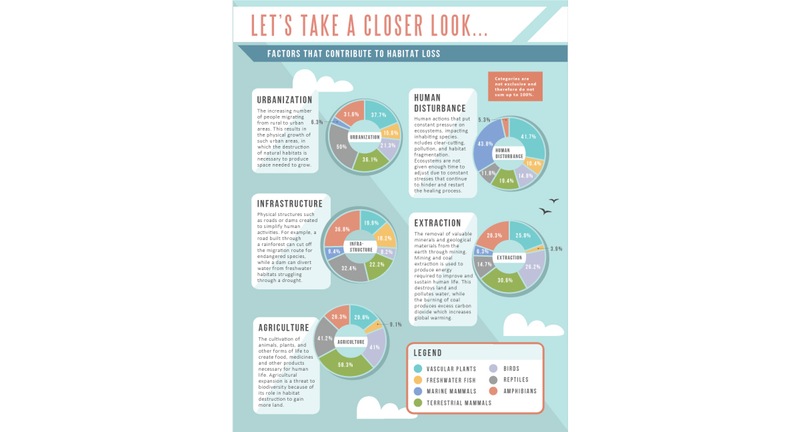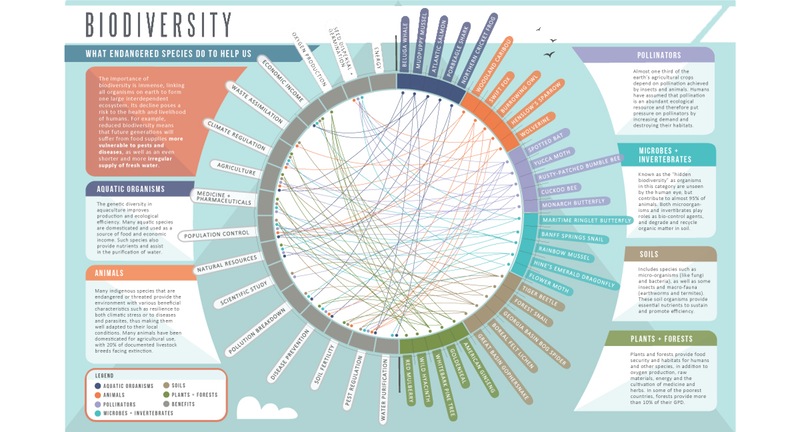 This project is presented as a 7" x 9" pamphlet that folds out into a 28" x 18" poster. Also formatted as an interactive digital publication for the iPad, created using the Adobe Digital Publishing Suite.