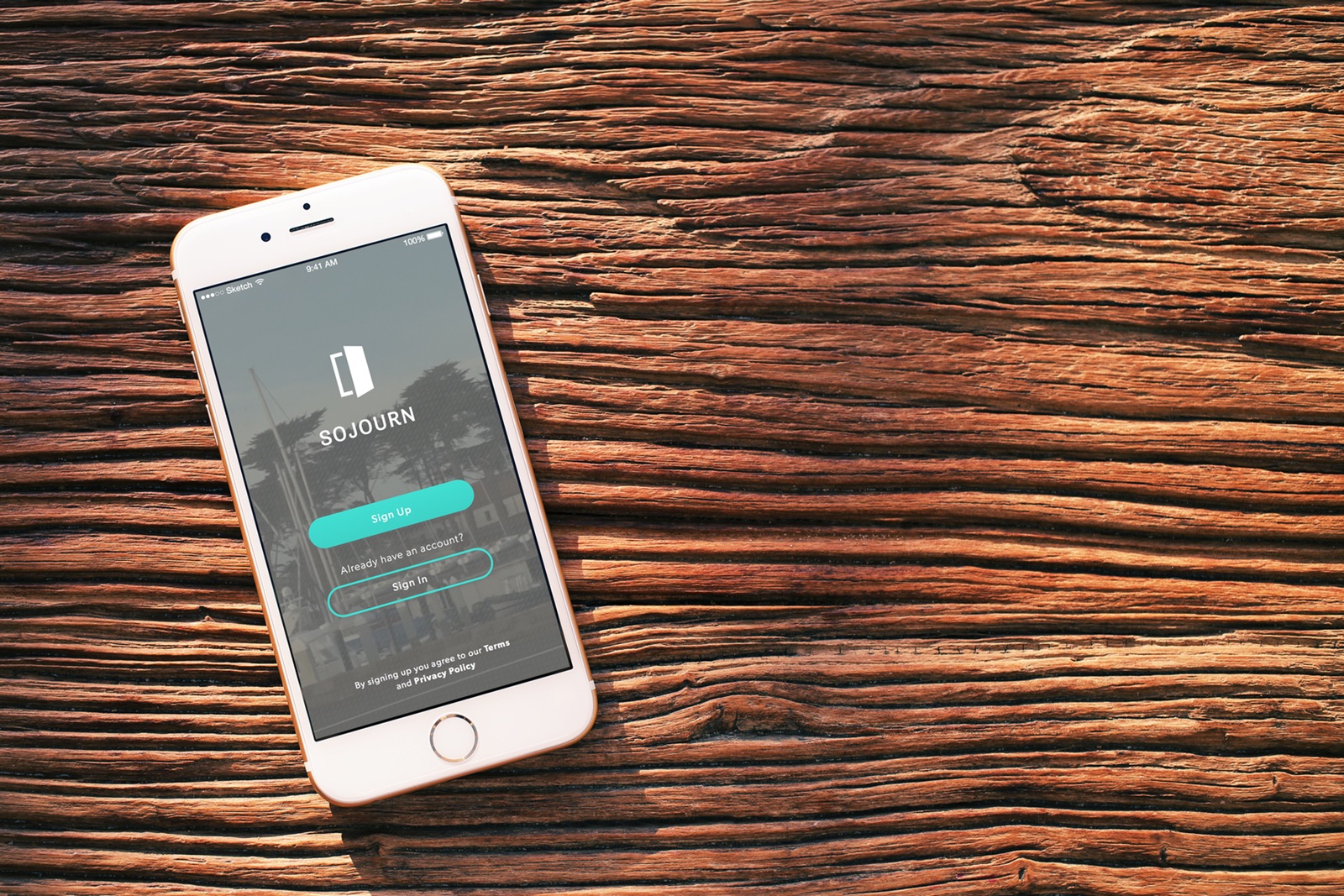 The App
Inspired by the lack of social media outlets dedicated to authentic place discovery, Sojourn combines the traditional model of following and unfollowing with geotagged videos to make place discovery a more genuine experience.
View the Sojourn landing page to get a better understanding of what my app actually does:
Purpose
The purpose of this project was to create an app inspired by the theme of storytelling. I decided to conceptualize a social media app that focuses on portraying the story of a place through user-uploaded, geotagged videos. Sojourn allows the user to follow a place to view videos uploaded by users who were previously or are currently there. Users are able to upload their own videos, or discover places either by category or through friend recommendations.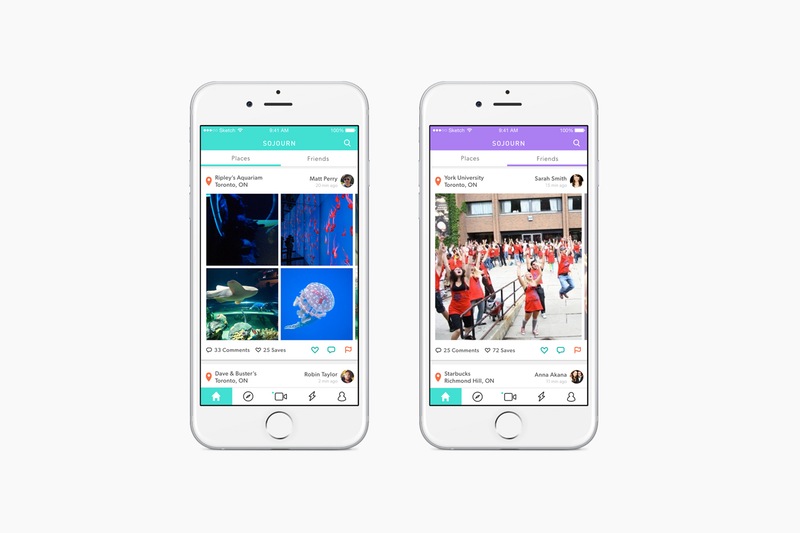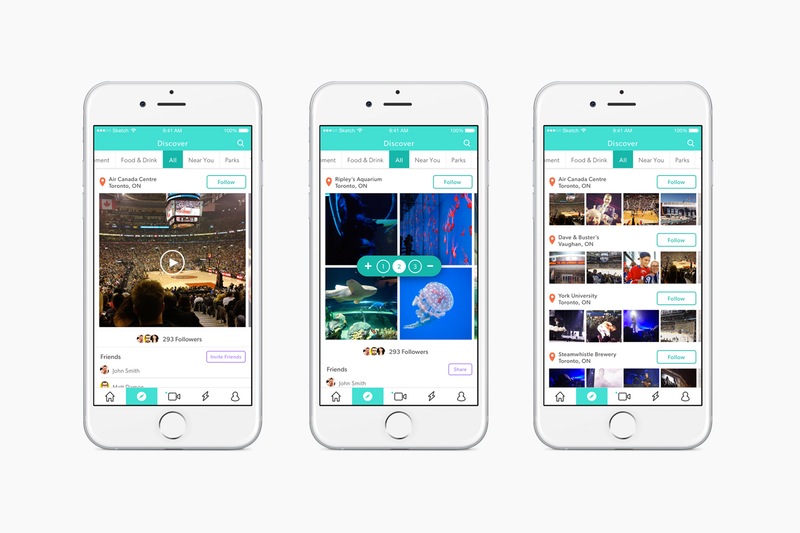 The word "Sojourn" is defined as "a temporary stay". I thought that this name was appropriate in its reflection of how users can quickly browse within place "feeds". By doing so, the user is, in a way, temporarily staying or "sojourning" at a place.
Storytelling
I started this project by thinking about how storytelling is a way of sharing information — not just written, but visual and auditory. Sharing parts of our lives, such as in social media, and the things, places and people we interact with. I originally focused on creating an app that allows users to view and submit content from and to a certain location (through geotagging), as I found that not many apps focus on geotagging as a central feature.
Comparing my idea primarily to Instagram, I noticed that viewing videos or photographs of a certain location is only achievable through the "places" search option, the results of which disappear once the user searches something else. Therefore, I decided that being able to follow a place to view a consecutive stream of uploads could be a useful.
Experiencing Through Video
There are already a high number of location-based apps that help you find and filter through places near you. However, many focus on judging a place through reviews, while giving images a secondary role. Images that are included suffer the limitations of mobile photography, which leads to imagery that is catered and therefore less reliable. Images are static and are limited in their ability to portray the entirety of a place, which Sojourn solves by focusing on video content only.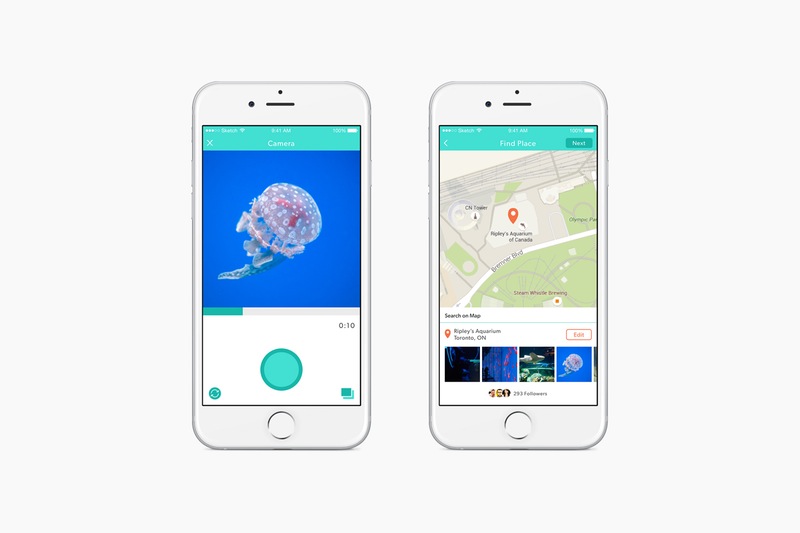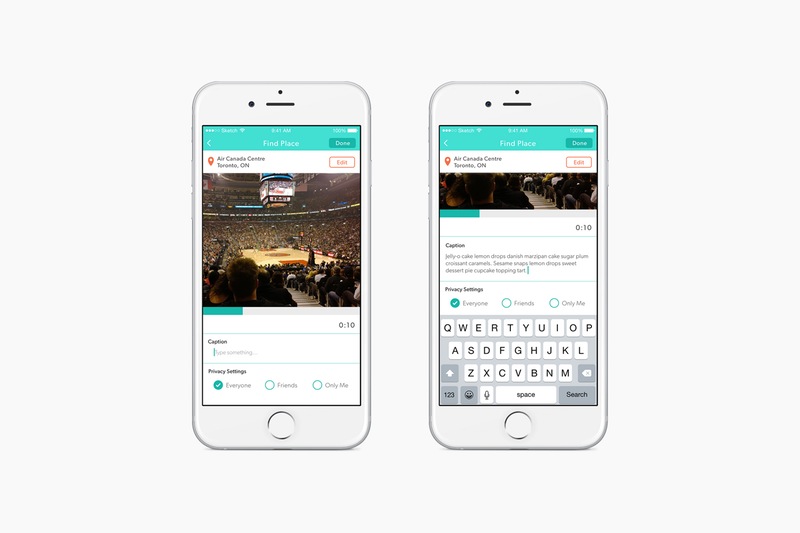 Sojourn isn't just about discovering somewhere new, following a place can allow you to view multiple events or to revisit a place of nostalgic or sentimental value (like a favourite bakery from a previous neighbourhood or even another country).
While I don't think Sojourn solves a specific problem, I feel that it provides a more straightforward approach to browsing through place-related content. It eliminates reviews and focuses more on the experience of a place by using video-only content. This can be useful for those interested in geographical discovery or browsing. I also believe that it can be useful to enthusiastic place owners or employees who want to advertise their locations more genuinely by showcasing human experiences.
Some process sketches: