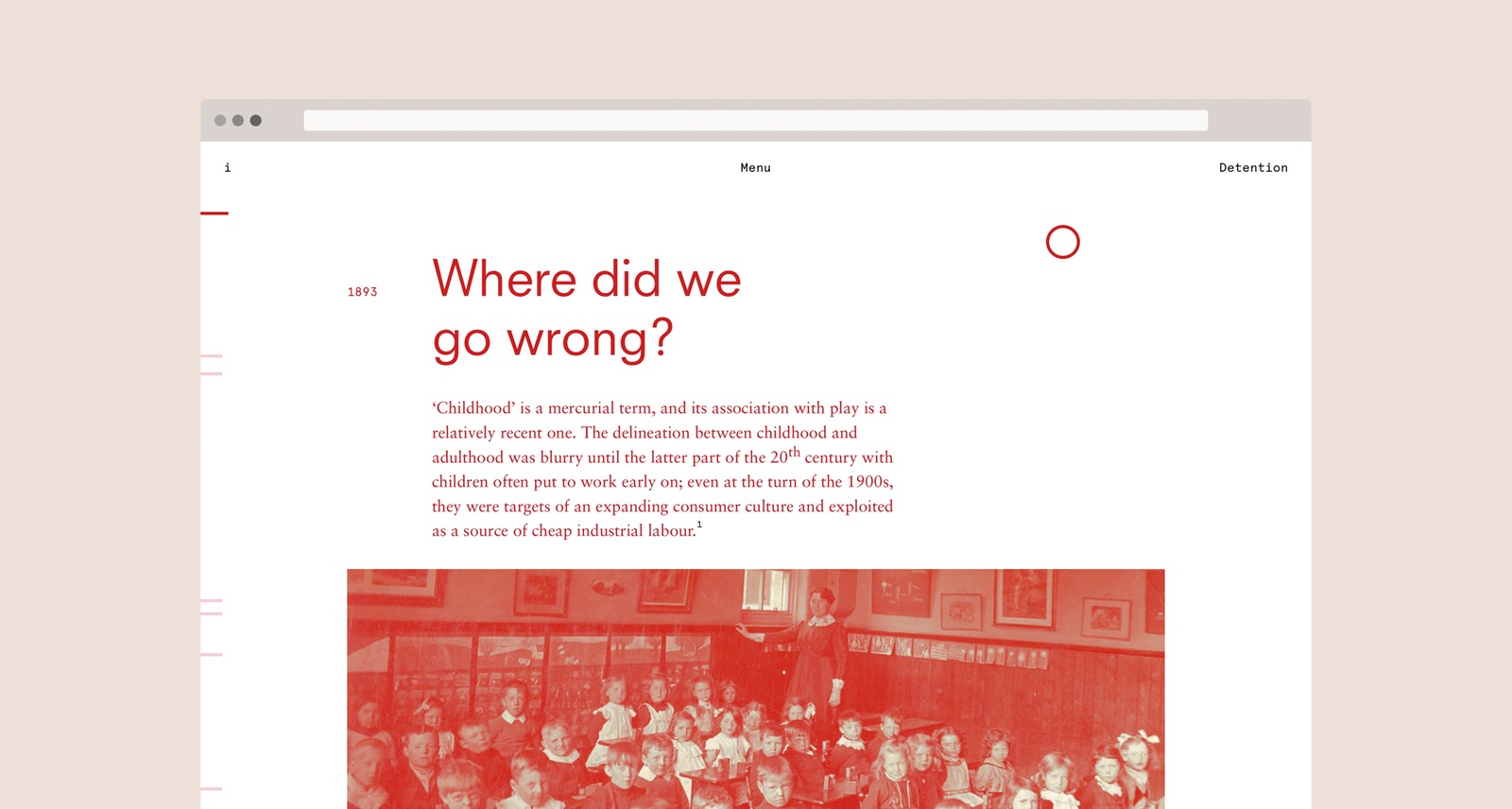 Learning needs to move away from 
the Industrial Model. For students to thrive,
 assessments, curriculums, environments, 
and the roles the mediators and participants play need to be revamped.
Briefing
My fascination with play and learning started in London last summer when I visited an exhibition by studio Assemble and Simon Terrill titled "The Brutalist Playground". The team had reconstructed, using photo references and old blueprints, the Brutalist playgrounds that existed in post-war Britain. Questions around safety, rules of play, and how play aids our learning stewed in my mind, and this thesis was an appropriate place to explore this stream of consciousness.
Early thoughts involved looking into the effects of environments, colour, light, and sensory perception in learning. I also looked at how the use of space has shaped our world, and empty states of these spaces. I decided to hone in on the classroom environment, and how the Western education system's structure informs play and learning. Preliminary visual essays were informative of the problem space, but it was by doing secondary research where my preconceived notions around play and childhood were revealed.
From the first few interviews conducted to explore these probes, it became clear that my hypothesis was misdirected. Instead of constraining the problem to only children, all participants voiced the need to play, regardless of age.
This project is in development, but will be finalized by the Grad Show on April 19.