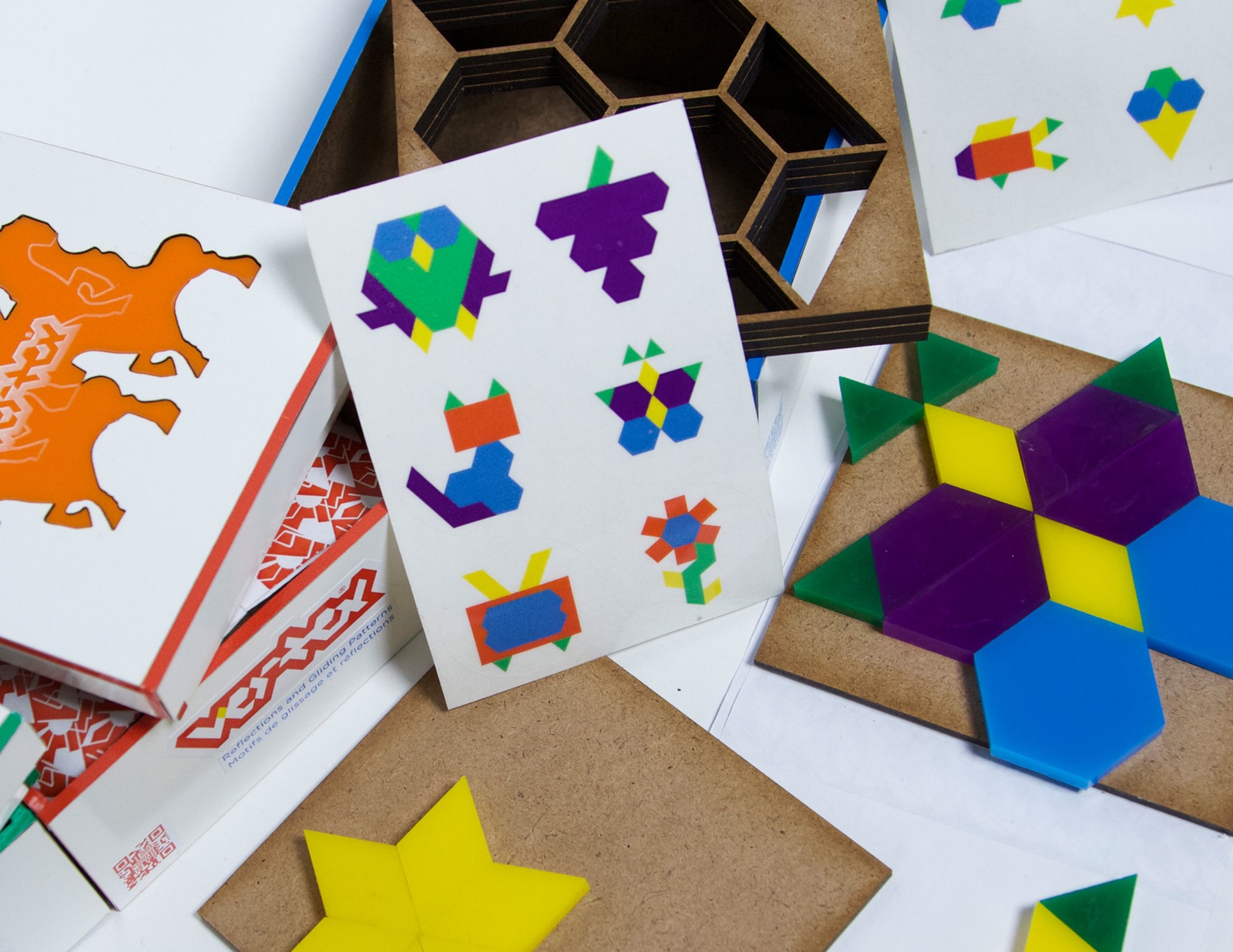 Summary
Vertex fosters a love for learning math through the medium of art and play.
Using Escher inspired patterns to teach geometry, children are inspired to learn their lessons creatively.
Contents (143 items):
| 1 ink pad and informational booklet
| 4 dry erase markers, boxes
| 8 stickers, Escher gliding reflections
| 12 translation and rotation tessellations
| 18 Escher reflections
| 76 geometric tessellations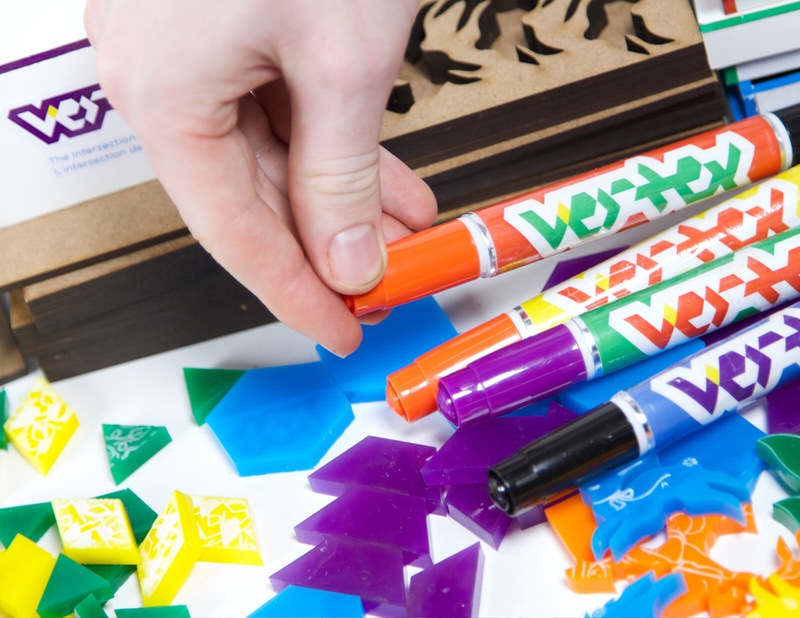 Vertex
A vertex is the intersection of two points to make an angle. As such, this package is the crossroad between Math and Art. The entire package is composed of whiteboard, allowing the child to scribble notes, trace shapes, or draw freely on the box itself.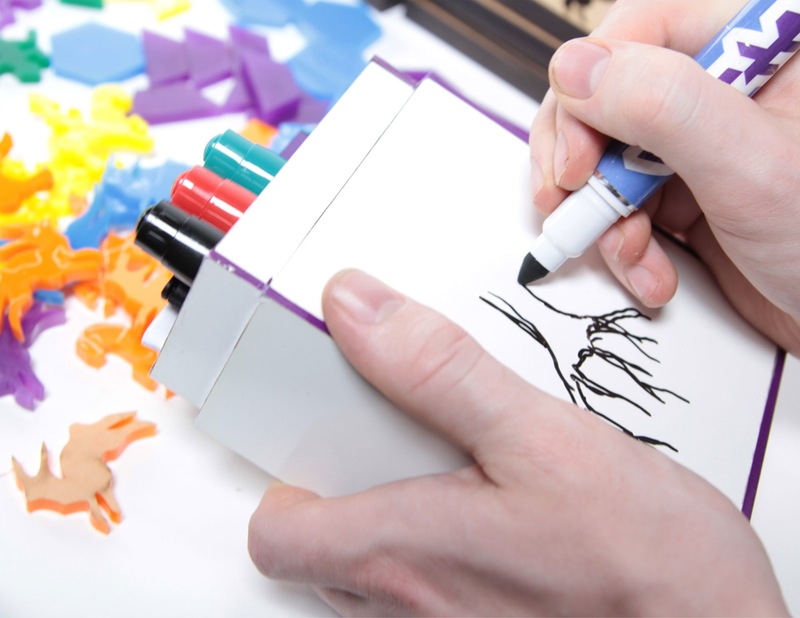 Package
Designated for the grades1-4, Vertex is a tool in which children can learn geometry. By focusing on the key elements of the formative mathematical educational skills, Vertex presents a series basic techniques to explore; angles, rotation, reflection, translation and glide. The entire piece is bilingual, placing importance on the multilingual educational opportunities in Canada.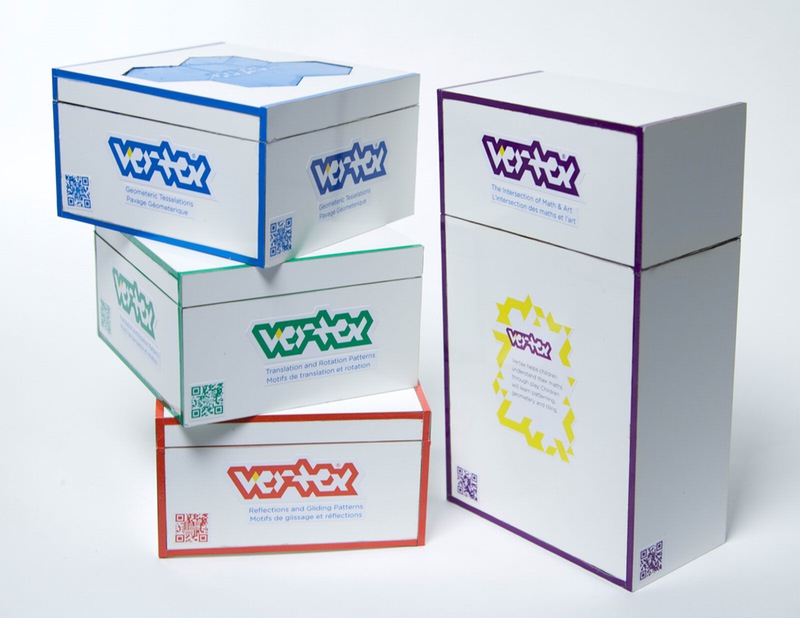 All pieces are double sided for ease of learning. One side is blank, and for the less apt to geometry, a pattern is in place so that they may more easily understand the theory.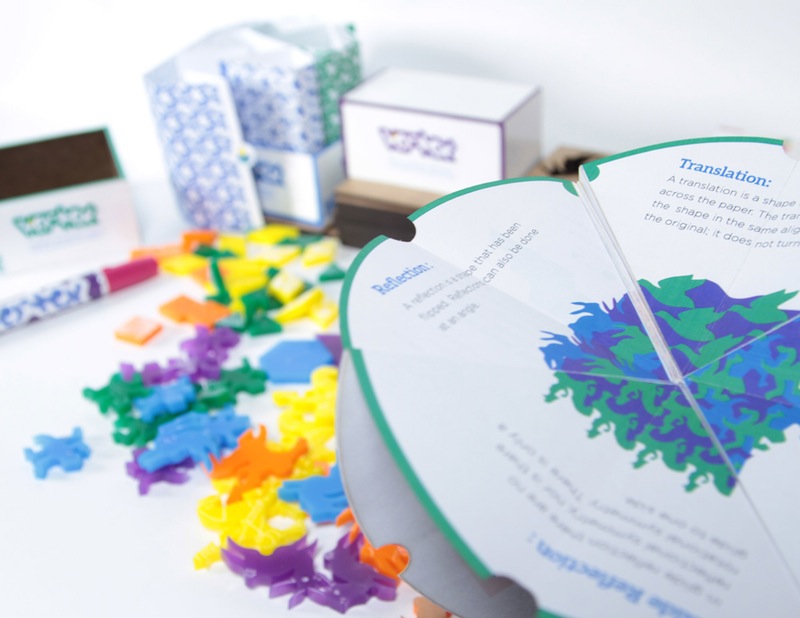 The pamphlet is an engaging pop up booklet that captivates the hand as well as the imagination. It lists, definitions, explanation of mathematical theorems, practical applications of tessellations as well as historical examples.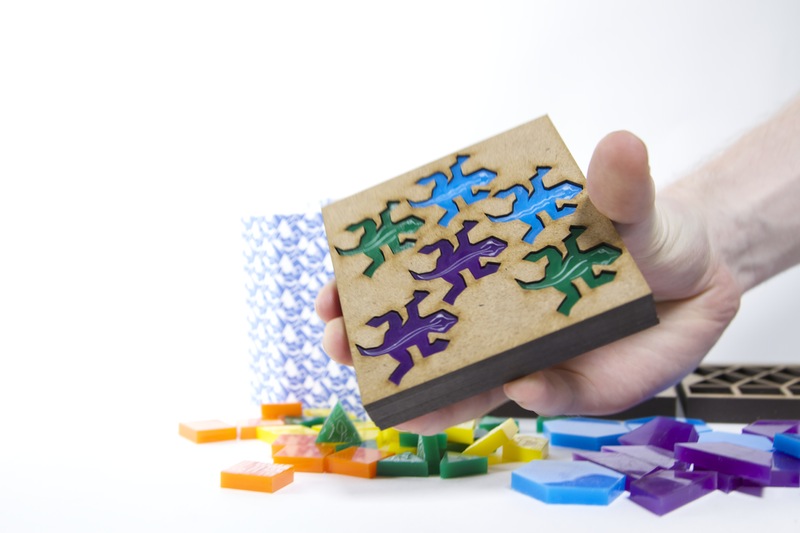 What is a tessellation?
Have you ever looked at the patterns on a tile floor? The tiles you saw are most likely created tessellations -repeating patterns of specific shapes.
A tessellation is created when a shape is repeated over and over again covering a plane without any gaps or overlaps.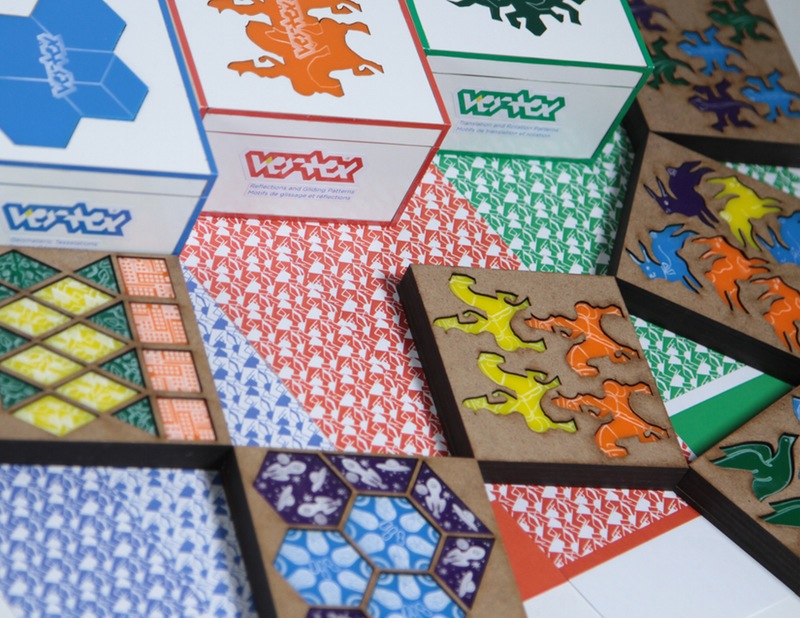 With a little imagination, all kinds of things can be created with tessellations. Stickers are included to jump start some of the tiling patterns that can be created.