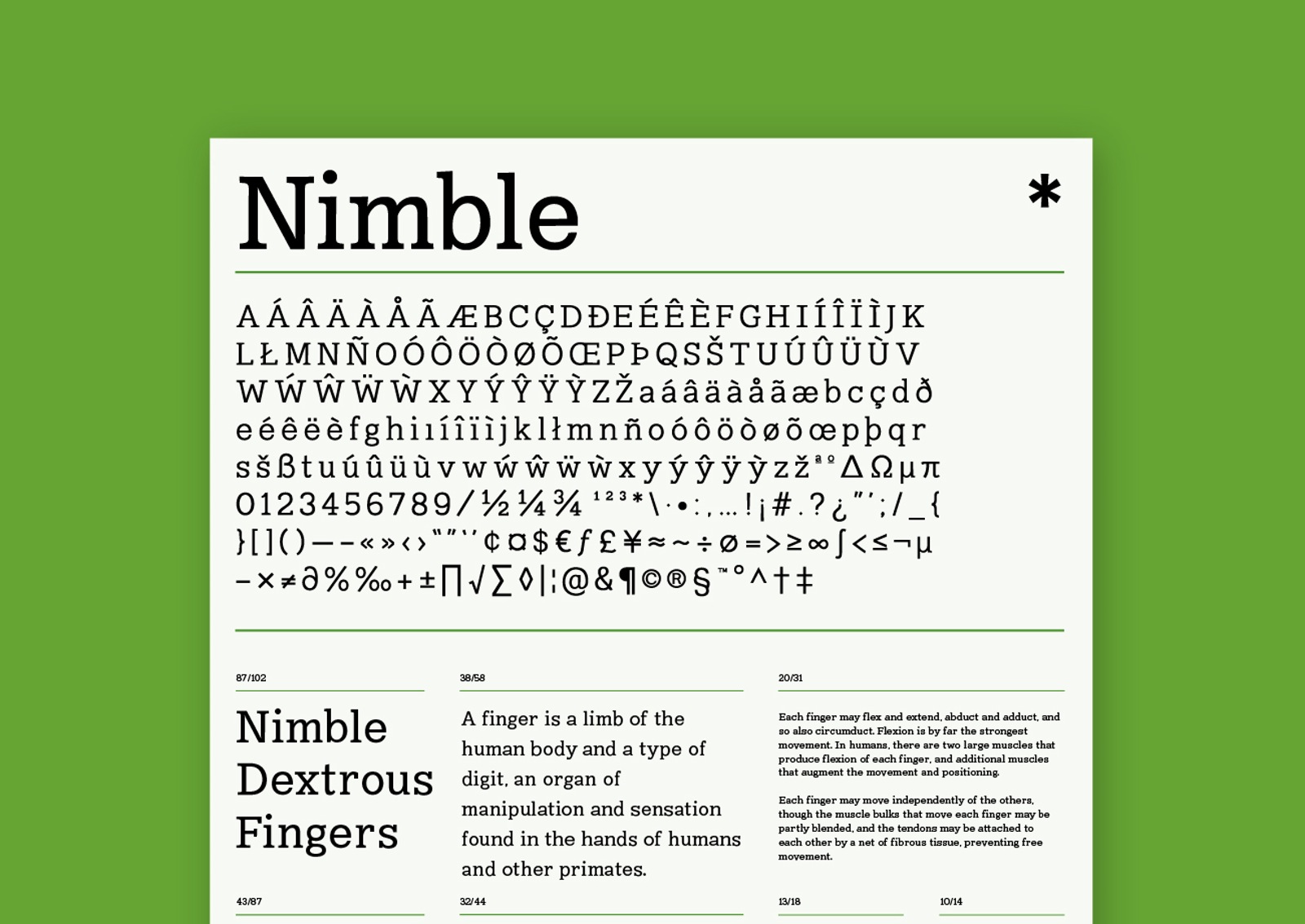 About
Nimble is a slab serif typeface inspired by Clarendon, New Century Schoolbook, Eames Century Modern, and Archer. It is a typeface made to operate well as body copy, especially at smaller point sizes.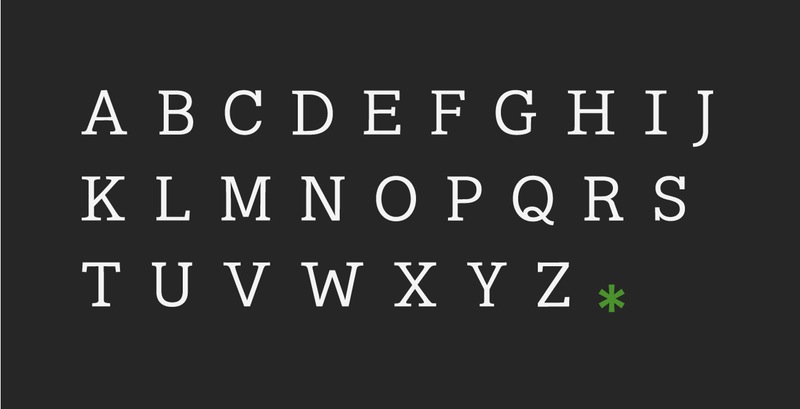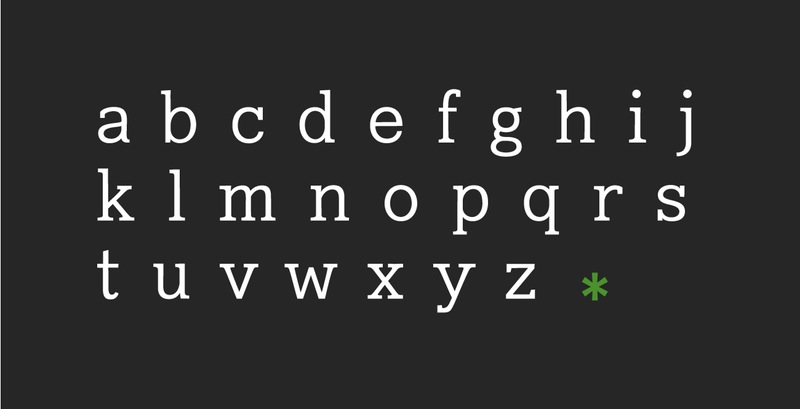 The Concept
The idea behind Nimble was to create a typeface that was unintimidating, but still appear to be intelligent. The decision was made to make a slab since I felt a lot of the slab serifs I was used to seeing felt sluggish and a little too quirky to be used as body font.

The project was a real learning experience for me, being the first typeface that I put a lot of time and effort into making. I had a hard time deciding on what kind of typeface I was going to produce at the beginning, and for a brief time the project shifted from to form. I decided to create a slab serif since I was unsatisfied with the choices of slab-serifs that I could use.
The Grind
The process behind Nimble was an incredibly iterative one. Since this was one of my first typefaces, I decided to go with something that was more traditional. Initially I had started out with typeface that was a mixture between a slab serif and a ball serif. The typeface changed because I found that the ball serif parts of the typeface just weren't working with the rest of the serif's I had. Since I had a mixture of adnate and abrupt serifs, trying to add both slab and ball serifs to the mix wasn't communicating what I intended.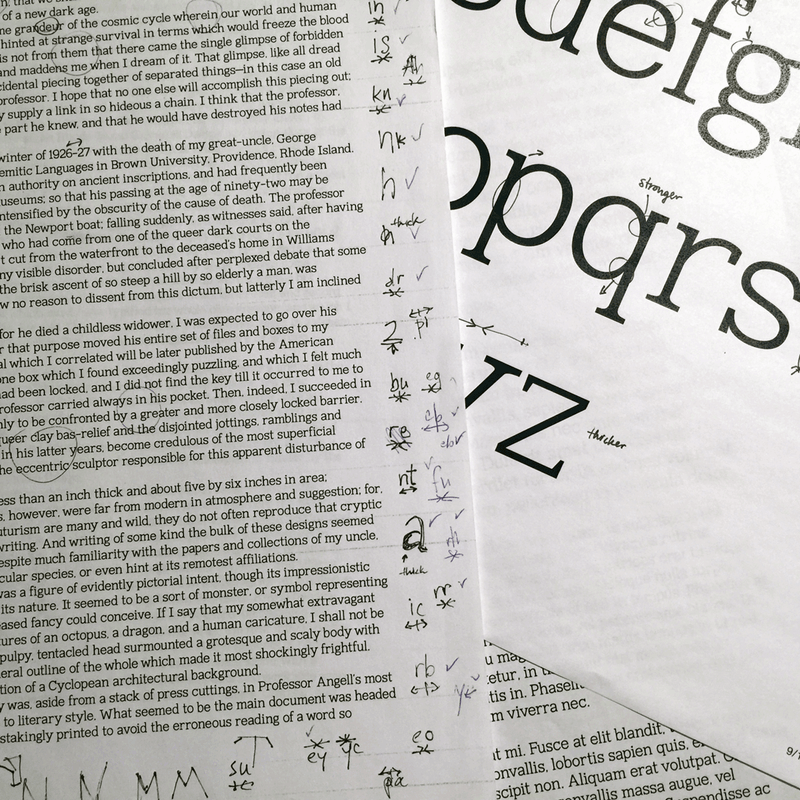 I experimented a lot with kerning and sidebearings a lot during the process and I went through several systems of sidebearing and kerning. It was difficult determining what the ratio between the sidebearing and kerning should have been, and how much each of the adjustments would influence the overall look and feel of the typeface.