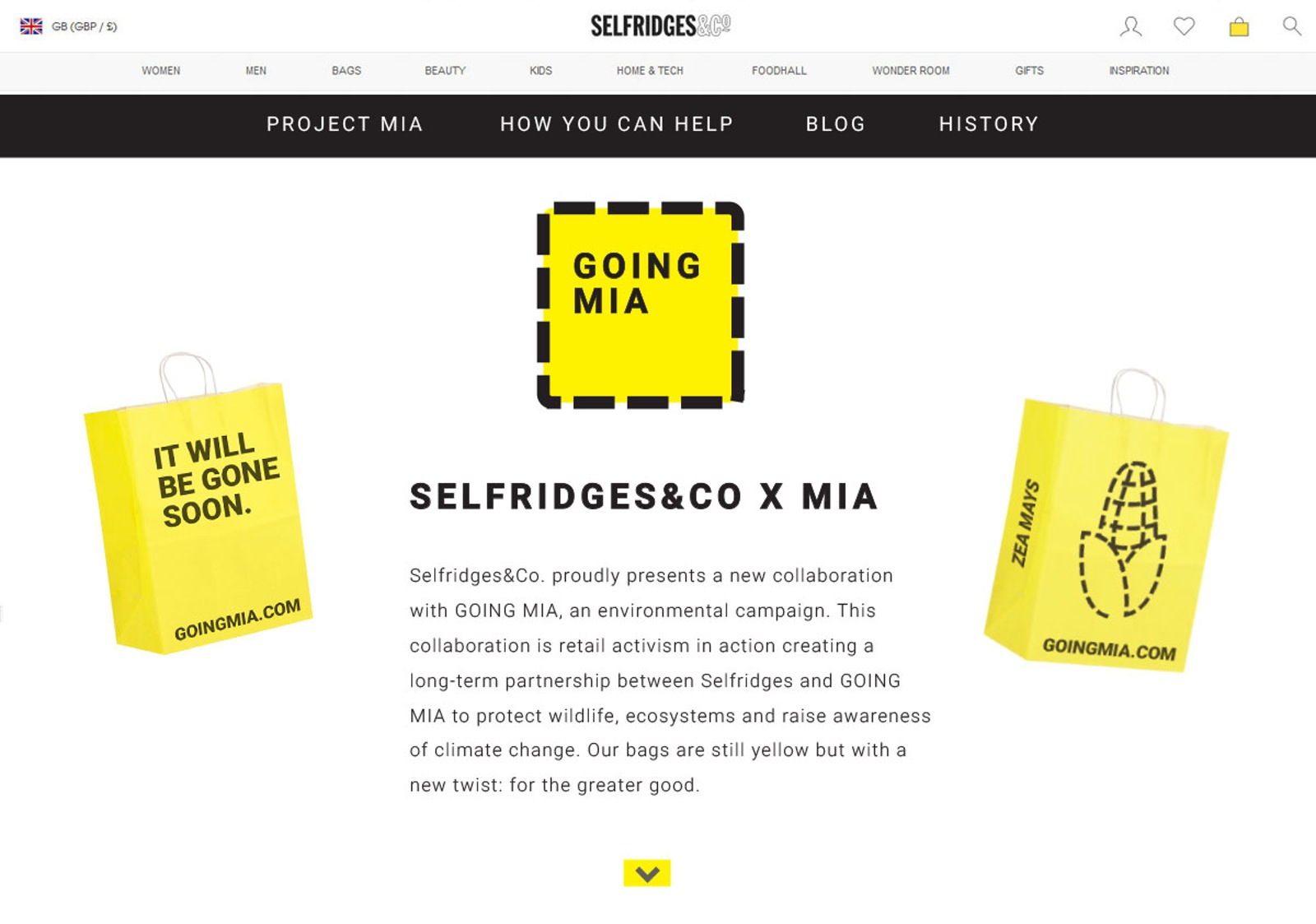 GOING MIA is an environmental campaign that is branded with the discussion of objects in the world that will disappear if we continue our fast-paced and unsustainable consumption. Tackling corporations with their own game of promoting consumption (i.e. shopping bags), I designed an environmental campaign in collaboration with a retail company that raises awareness in climate change and encourages consumers to change their consumption lifestyle.
The Problem
Climate change is discussed as one of the greatest dangers facing mankind in the 21st century and it is heavily caused by increasing concentrations of greenhouse gases from human activities such as the burning of fossil fuels and deforestation.
Addressing the Problem
The shopping bag was something that was widely owned, used, and was always in abundance. It was a catalyst and a passive symbol of consumerism that can be transformed into an active tool for social and environmental change. Rebranding something as simple and typical as a shopping bag could be a strong influence in encouraging shoppers to rethink and reuse. Sustainable design isn't limited to just the materials that are used but also to the endurance of the design itself. The campaign also promotes social media influence (e.g. hashtags) and holds an iconic branding.
Working Towards the Solution
The campaign collaborates with Selfridges & Co., a chain of high end department stores in the UK. Selfridges already has a distinct yellow brand, making for a seamless incorporation of the campaign's brand (while also maintaining the message for the long-term). They also have a history of caring for the environment (i.e. Project Ocean: dealing with plastic, marine litter, and oceans), and an established name, making it the perfect partner for this campaign to bloom.
GOING MIA has a website with further information on the campaign and climate change and what people can do to help. The campaign also has hashtags that relate to the movement and can further be promoted on social media.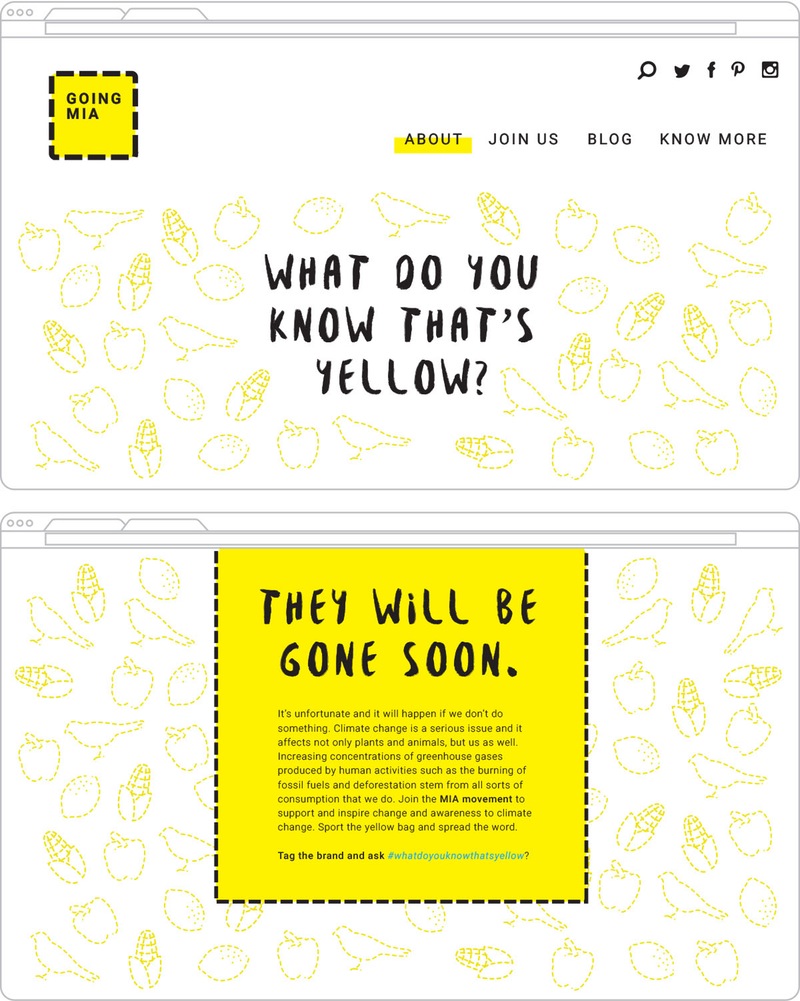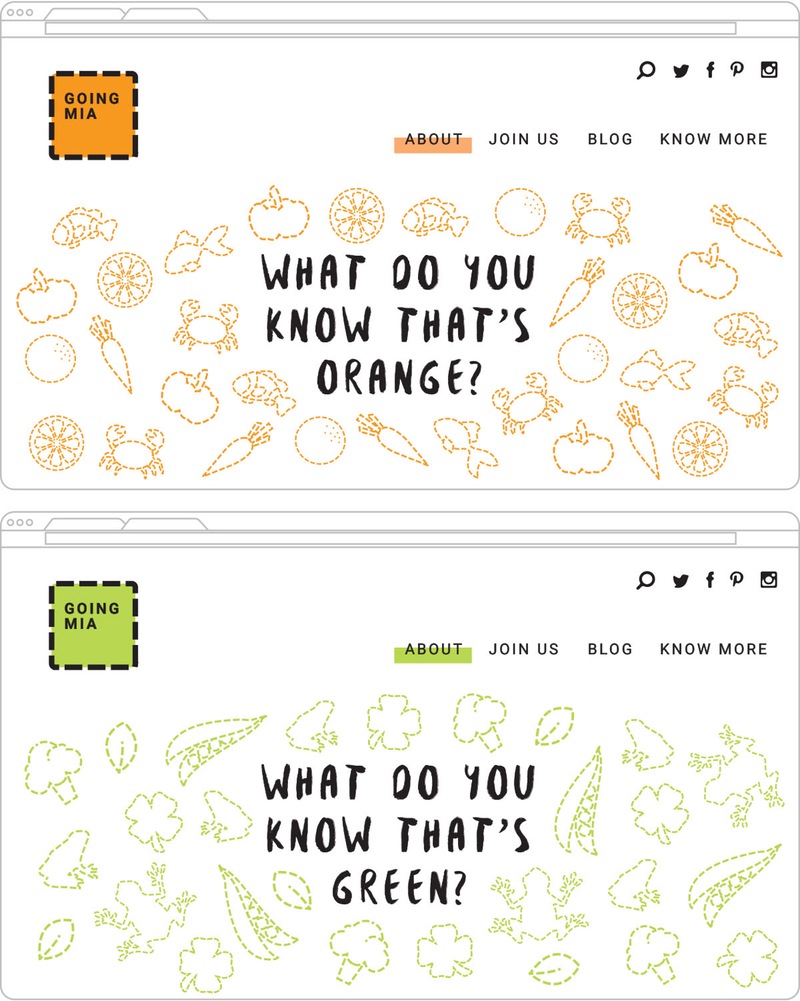 How the Bag Works
15% of proceeds from purchases with the bag will go directly to the WWF, protecting specific wildlife species, habitats and life on Earth. Using the bag means supporting the securing of the future of healthy, thriving ecosystems because the choices we make will decide thefuture—for us and for all species. Consumers can also personally donate from the website.
Shoppers can also get a loyalty card, where by showing the card every time they reuse the GOING MIA bag during a purchase, can help them receive points. When they reach 100 points, 10% off is taken off their purchase. There will be benefits at different intervals of point accumulation to encourage bag reuse, thus further helping climate change.
Bags will be coloured and have a same coloured object on one side and a phrase on the other, opening the dialogue of climate change. The scientific name (along with the English name) of the object on the bag adds a charm and educates consumers (two-birds one stone — maximizing resources and opportunity, and showing the science behind it).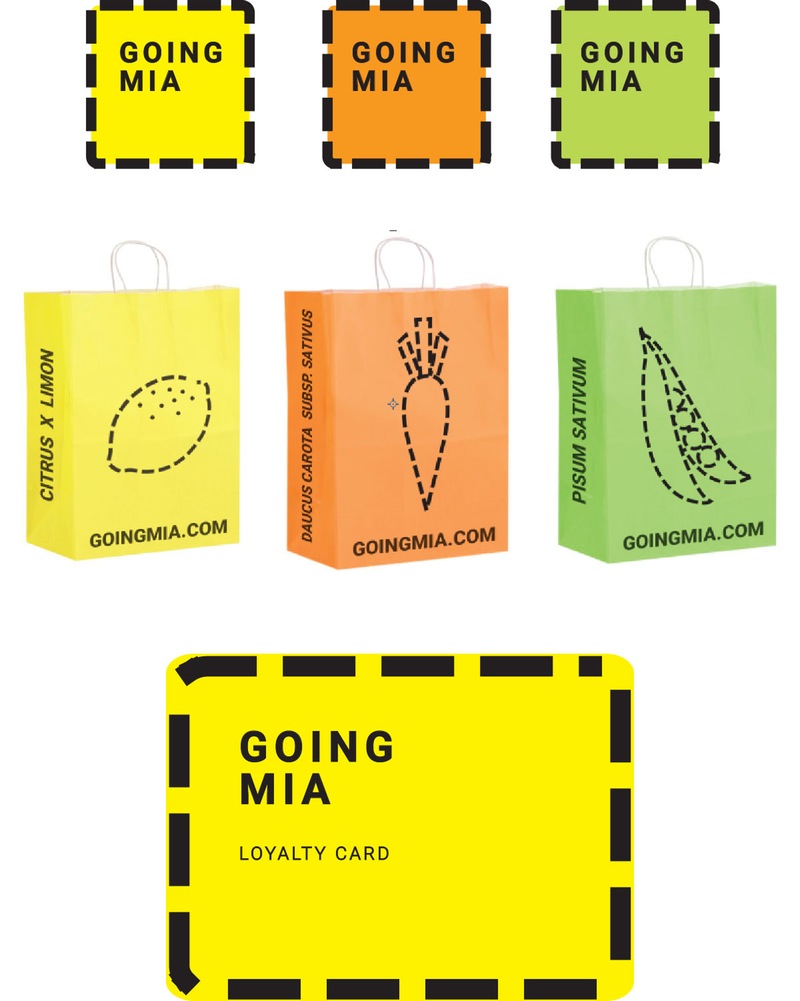 Leaving Impact
A consumer carrying a specific shopping bag or receiving a present in a certain box/bag conveys a certain lifestyle (e.g. luxurious). The shopping bags also remain in a consumer's home after they remove the product, constantly reminding and encouraging an increase in brand recall and purchases. Many luxury brands have established themselves through distinct and iconic packaging design reminiscent of a certain status and style. I wanted to use this to my advantage to something for the greater good. My brand could convey a sense of environmental awareness, while promoting a more sustainable lifestyle all at once.