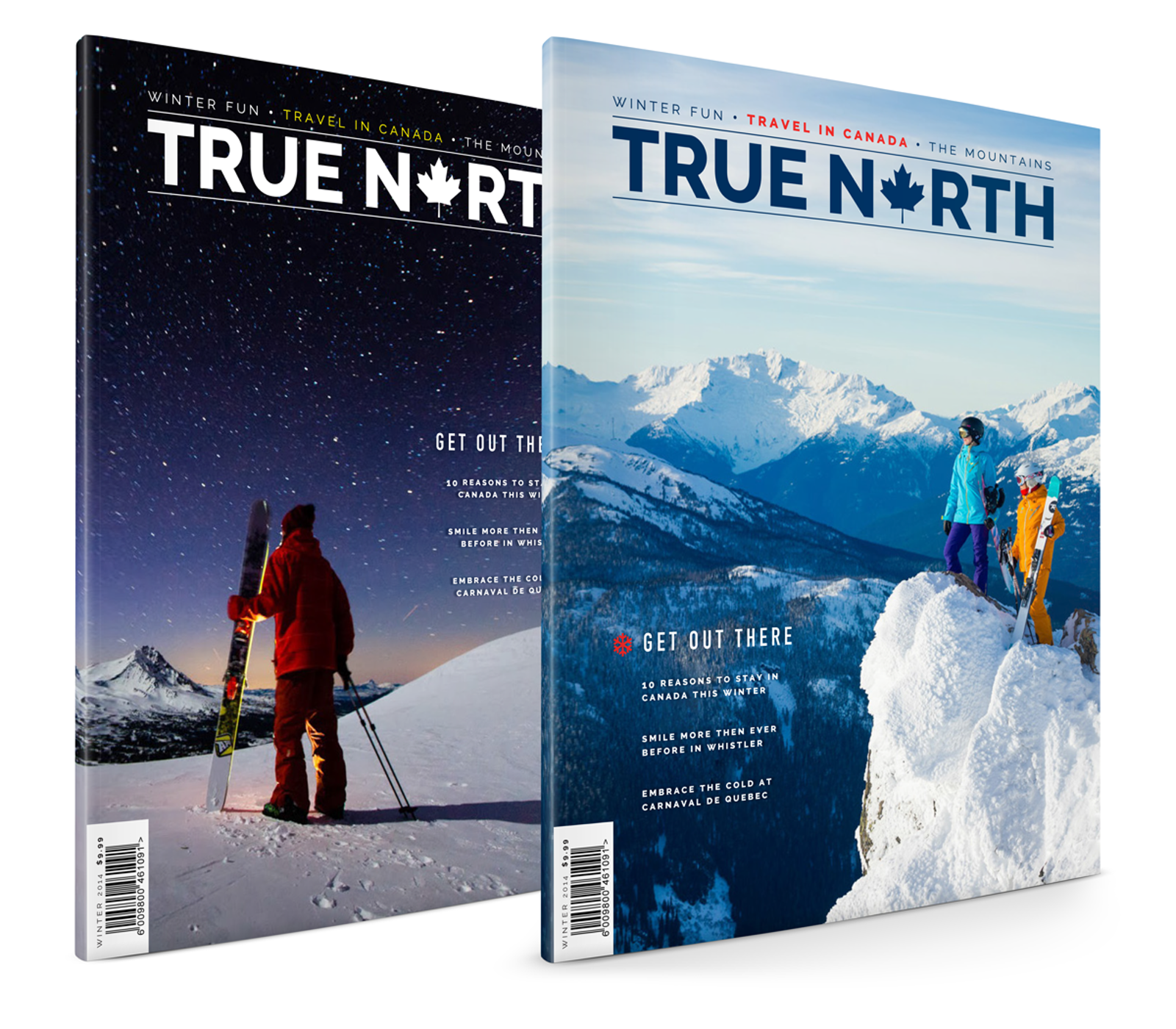 True North is a magazine designed to fill a hole in the market for Canadians looking for destinations to travel within their own country.
In Canada we are blessed with some of the most spectacular geography and world-class cosmopolitan centres. Tourism is one of the fastest growing sectors and it is a key driver of Canada's economy.
As a Canadian tourism magazine we are targeting it specifically for Canadians because they make up the majority of our tourists. Canadians see Canada as the best place for the experiences they seek. The #1 interest of Canadian travellers remains beautiful scenery and Canada continues to outperform competitors by a wide margin.
For Canadians who have a sense of adventure True North is Canada's only tourism magazine that focuses exclusively on Canada's natural beauty and attractions so that Canadians can experience the most out of their country.
The Canadian tourism market is lacking in material to provide Canadians with information presented in an appealing manner with the only other magazines offering anything close to this is the Travel Guide To Canada and Canadian Geographic Travel which both promote travel and tourism in Canada, which both lack an authentic Canadian aesthetic.
I started this project by researching competitors and how to stand apart from them. Then I began creating profiles on the types of audience we want to read our magazine and how to best appeal to them. I decided the best way to approach this was to target the middle-upper class in the ages of30-55because these are generally the people with more money and time to travel. These are also the adventure seekers, the types of people who take pride in their country and want to see it.
First a name was established for the magazine, derived from our national anthem — True North stuck with me. A spec board and masthead soon followed to give structure for the magazine. I then began gathering images and articles for the magazine. True North is a quarterly publication, therefore an issue for each season of the year.
My solution to the problem is to create a tangible object that people want to keep on display, this is largely driven by the tone, focus and style of the magazine. The editorial tone is consistent with Canadians personalities- vibrant, smart, friendly, and authentic. The editorial focus is on Canada's vast landscapes and attractions, places that people should go visit and during what season. The visual style of this magazine is that it is image driven with vivid high quality photographs displaying Canada's greatest assets.