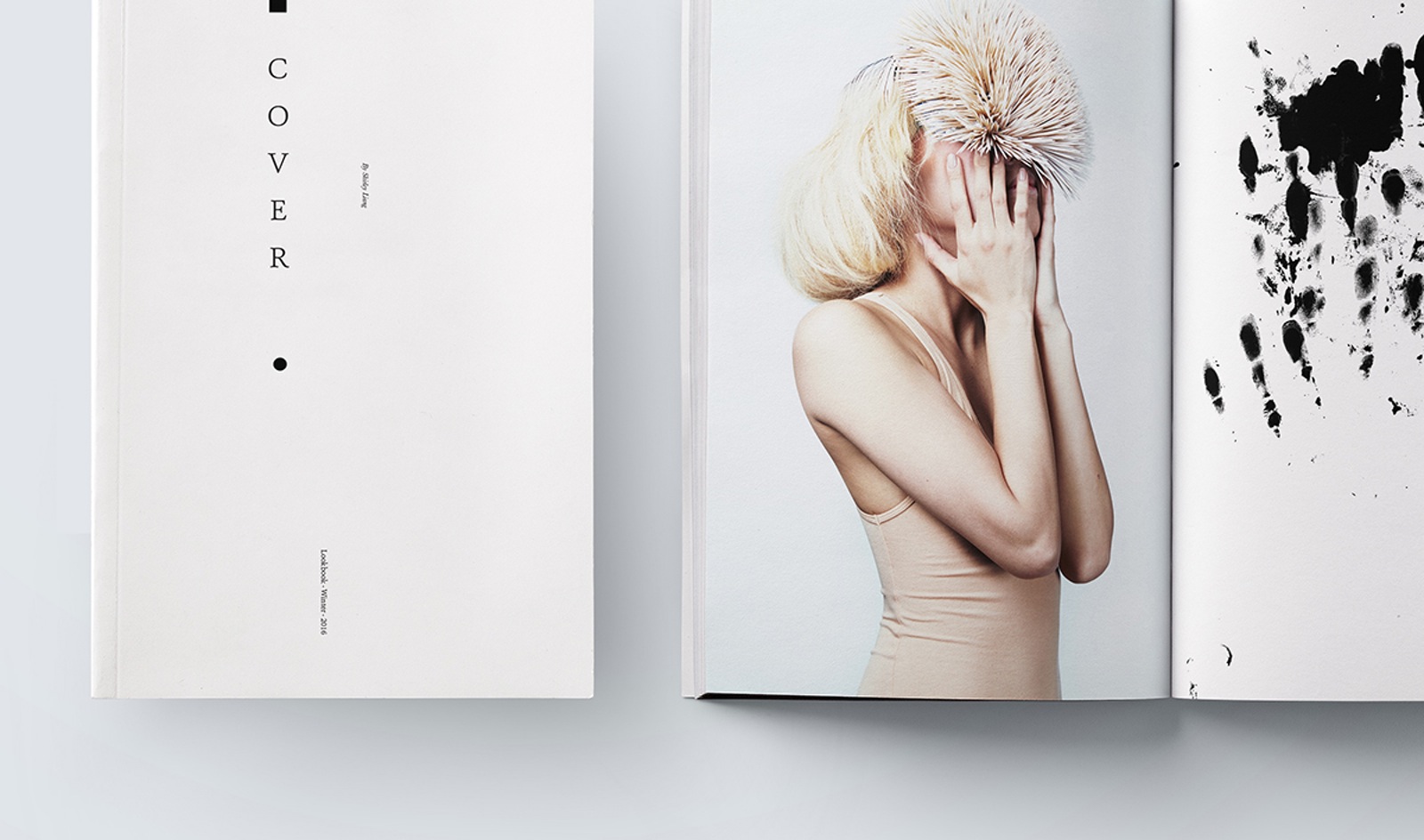 Description
Cover is multi-disciplinary exploration of integrating organic structures with the human body to viscerally deliver meaningful content.
These pieces are non-representational visualizations of psychological states that can be uncomfortable or difficult to verbally communicate. By constructing physical objects, I hope to give my viewers a different perspective for interpreting and empathizing with these experiences.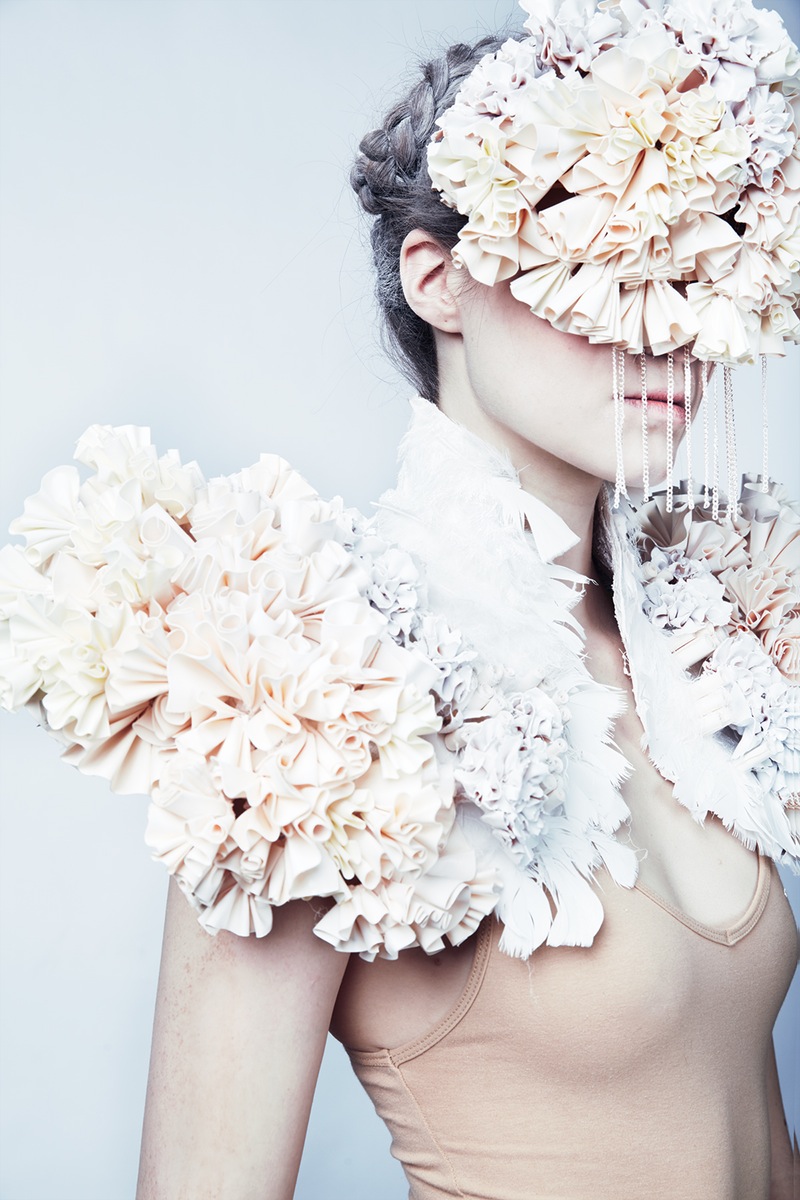 The Process
The series consists of 5 separate pieces, hand fabricated over a period of two months. Materials used included plaster, paper, tooth picks, pistachio shells, rice and paper mache. The formal aspects of the pieces drew from research on algorithmic design and aesthetic forms occurring in nature.
The series was then photographed and inserted into a 24 page publication.
Final Deliverable
The final deliverable was an look book documenting the series, set against experimental visuals and typography.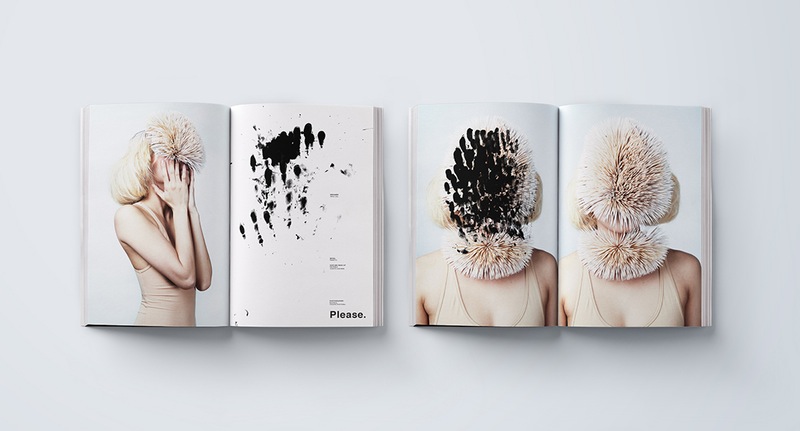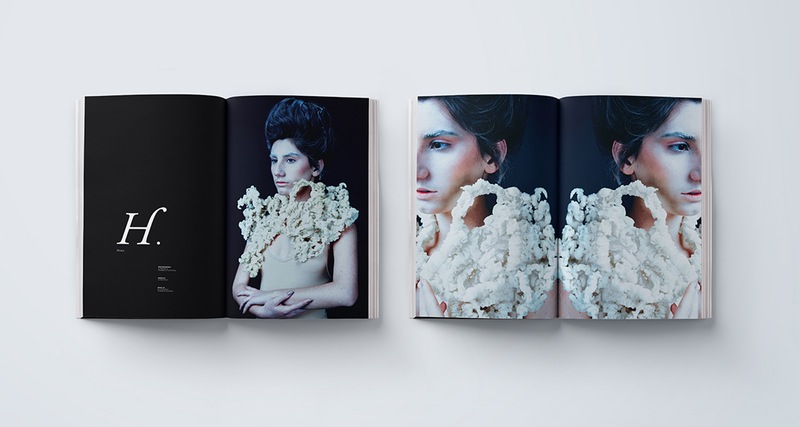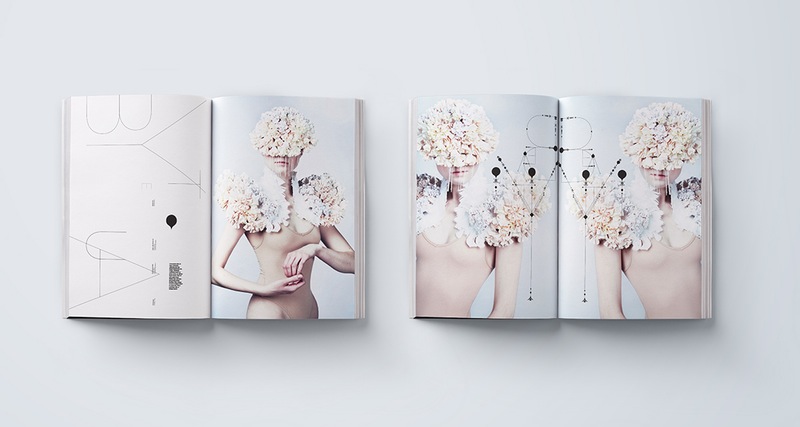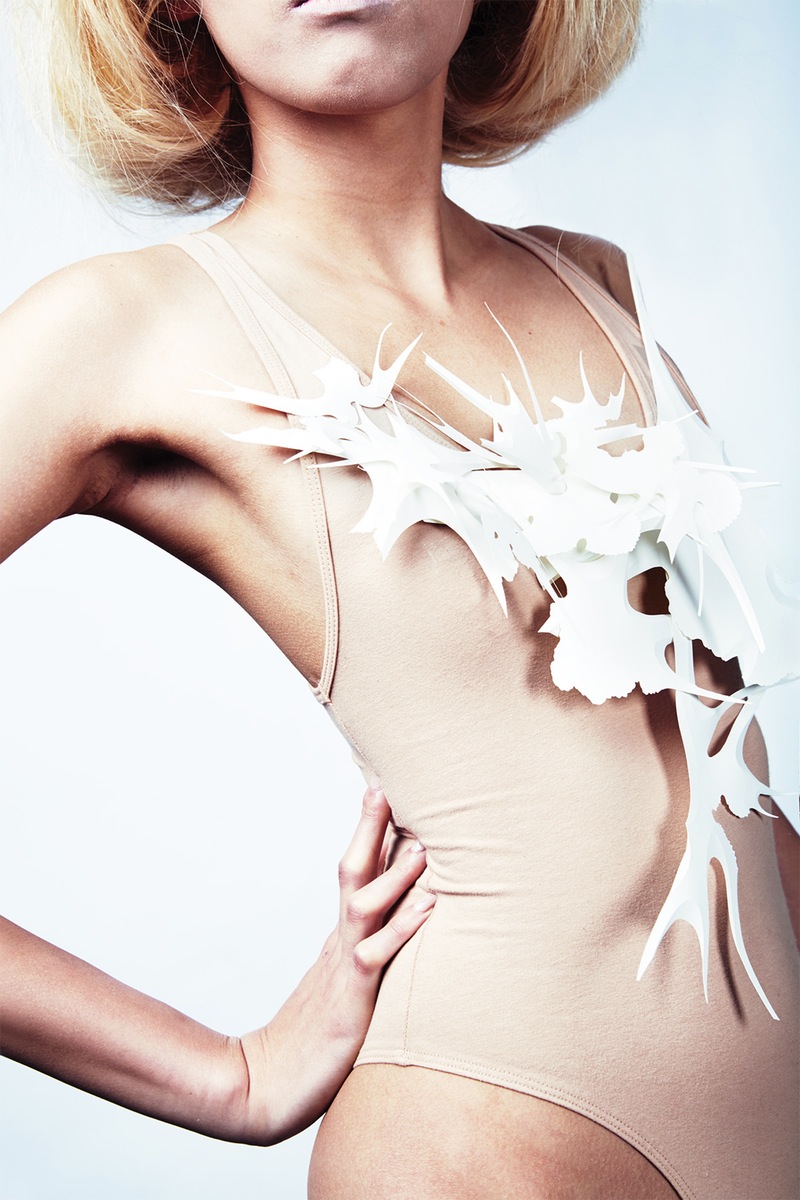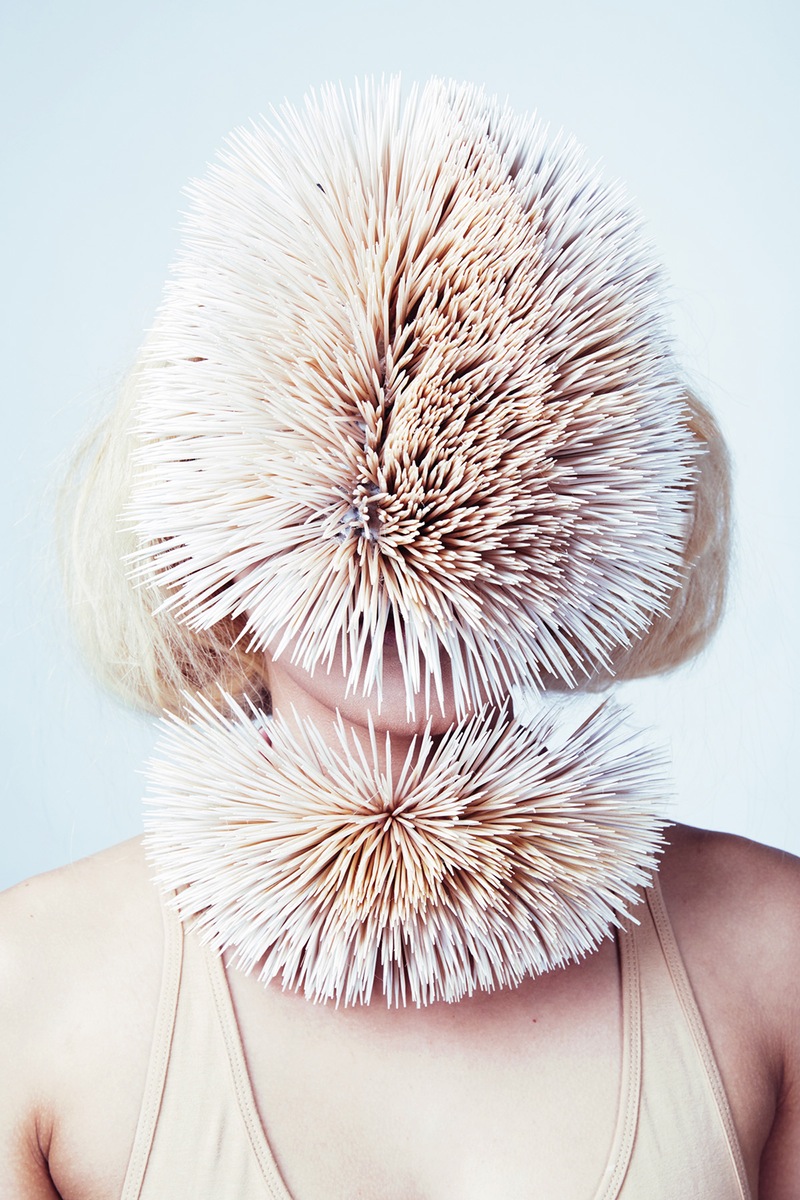 Contributors
Advisor: Myles Bartlett

Photographer: Ryan Mccoy, assisted by Tessla Stuckey

Hair and Make Up Artist: Irina Badescu, assisted by Laura Quinn

Models: Hannah Lee, Nensi Gjoca, Joanna Lepsieza